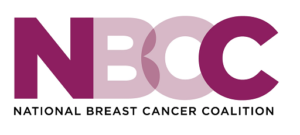 Donate to Support
Project LEAD 
The National Breast Cancer Coalition's Project LEAD course empowers dedicated breast cancer advocates with the knowledge and confidence to contribute to advocate-driven and advocate-focused breast cancer research at both the local and national levels. And we do it at no charge to attendees.
Today with more than 2,500 graduates, Project LEAD prepares advocates to participate in research advocacy. Graduates have and continue to play an enormous role in promoting best practices in breast cancer research, designing and shaping clinical trials, analyzing research findings from a consumer perspective, and engaging in local and national forums where breast cancer decisions are made.
Now we need your support.
Thanks to the generous support of the Vance Wall Foundation, all donations received by mail or online by September 30 will be matched up to $50,000.
As a 501(c)(3) charitable organization, the National Breast Cancer Coalition Fund states that no goods or services were received for your contribution. Your gift is deductible to the extent permitted by federal law.
If you want to learn about other ways to make a lasting contribution, please contact our Development office at (202) 973-0569.