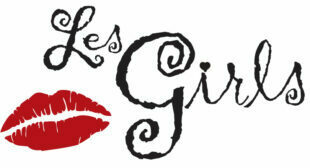 An evening of song and celebration to benefit
The National Breast Cancer Coalition Fund

Sunday, October 23, 2022
6:00 P.M. Cocktails, Hors d'Oeuvres
7:30 P.M. Cabaret
Paramount Studios, Hollywood
About the Event
On October 23, 2022, the National Breast Cancer Coalition (NBCC) held its 22nd annual Les Girls Cabaret. Special thanks to our title sponsor iS CLINICAL by INNOVATIVE SKINCARE and Suzy Nakamura who hosted this year's event. This signature fundraising event brought together some of your favorite Hollywood and Broadway performers for one-of-a-kind performances.
The night included special performances by Merle Dandridge, Chris Gorham, Marilu Henner, Rory O'Malley, Alli Miller, Nicole Parker, Freda Payne, Jack Plotnick, Peter Porte, Mark Reis, Chuck Saculla, Jason Michael Snow, Bruce Vilanch, Ian Ward, Justin Michael Wilcox, Amber Stevens West
The Program Journal
Click here to read more about the show: Les Girls Cabaret: Program Journal
2022 Event Co-Chairs:
Anne Andrews, Gerry Bernardi and Joe Keenan, Alec Call and Bryan Johns, Sheri Disney, Linda Essakow and Stephen Gunther, Sherry Goldman, Cindy Harrell-Horn and Alan Horn, Lonnie Israel, Blake Johns and Brit Shaw, Jennifer M. Lynch, Pamela Morton, Elizabeth Mullens, Kenneth and Linda Rothweiler, and Arleen Sorkin
Thank you for your continued support and dedication! Les Girls would not happen without you.
Sponsors
Title
iS CLINICAL by INNOVATIVE SKINCARE
Presenting
Linda Essakow and Stephen Gunther
Cindy and Alan Horn
Benefactors
Anne Andrews and Elizabeth Mullens
Linda and Kenneth Rothweiler
Steve Tisch Family Foundation
TRIO Global
Premier Plus
James and Deborah Burrows
Pfizer
Arleen Sorkin
TRIO-US