Call to Action Online – August 3, 2022
August 3, 2022
---
2022 Project LEAD Institute: One Week Down!
The first session of the 2022 Project LEAD Institute is now complete. Thirty-one dedicated breast cancer advocates gathered in La Jolla, CA, from July 24-29, to be trained in the science of breast cancer and to hone their advocacy skills.
Participants came from across the country to be part of this extraordinary program and to network with researchers and fellow advocates. Thank you to everyone who attended, and to our faculty and mentors for their hard work! The second session of the 2022 Project LEAD Institute will run from July 31-August 5.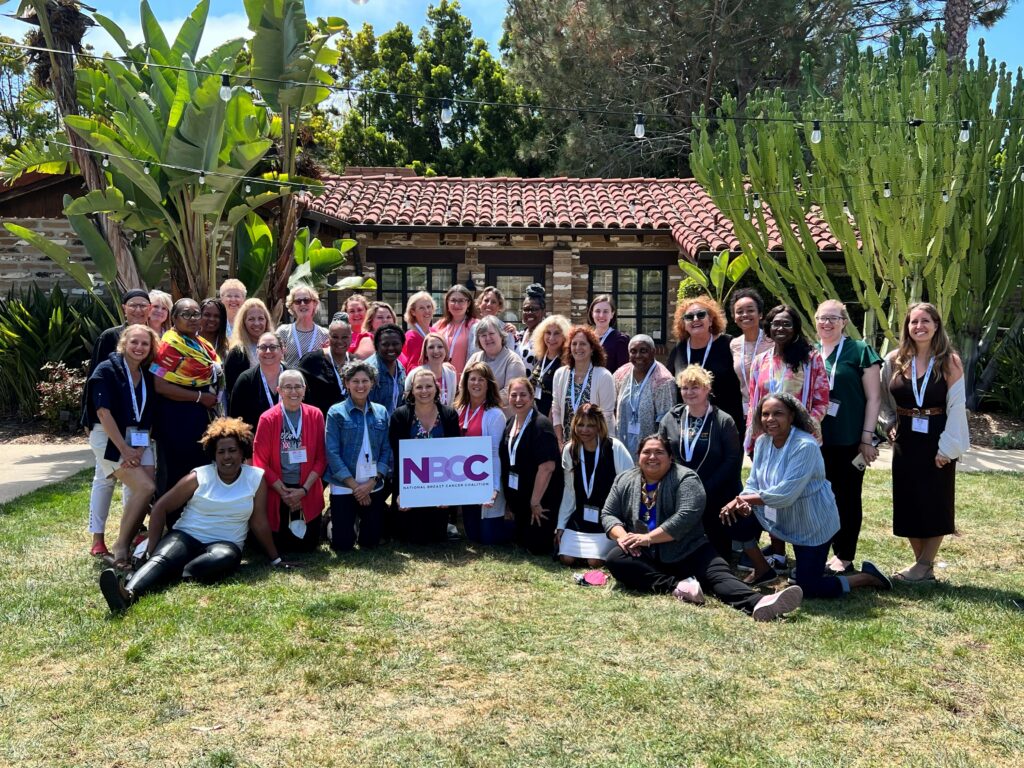 Science Spotlights – ASCO 2022 – Key Take-Aways in Breast Cancer. Are We Making Progress?
In case you missed our recent Science Spotlights, explaining recent clinical trials and discoveries, including some presented at the American Society of Clinical Oncology's (ASCO) annual conference, catch up below with links to the three-part series.
Part 1 – DESTINY-Breast 03 and DESTINY-Breast 04 Trials
Part 3 – Breast Cancer Mortality Studies
Save the Date for Women With Balls!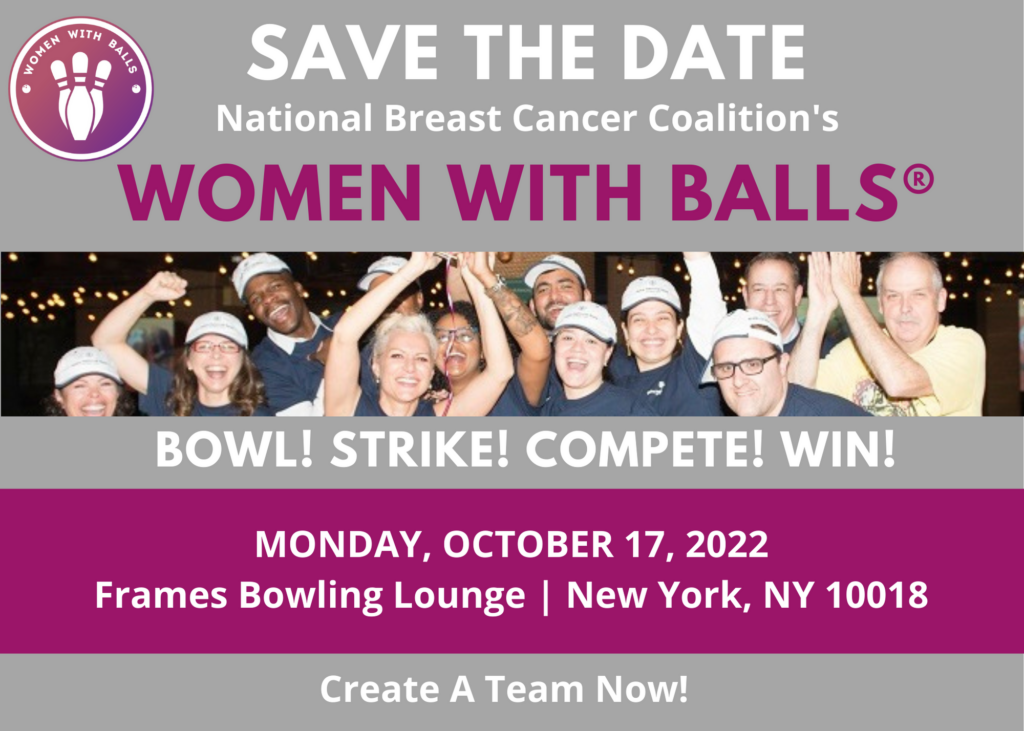 Save the Date for NBCC's Les Girls Cabaret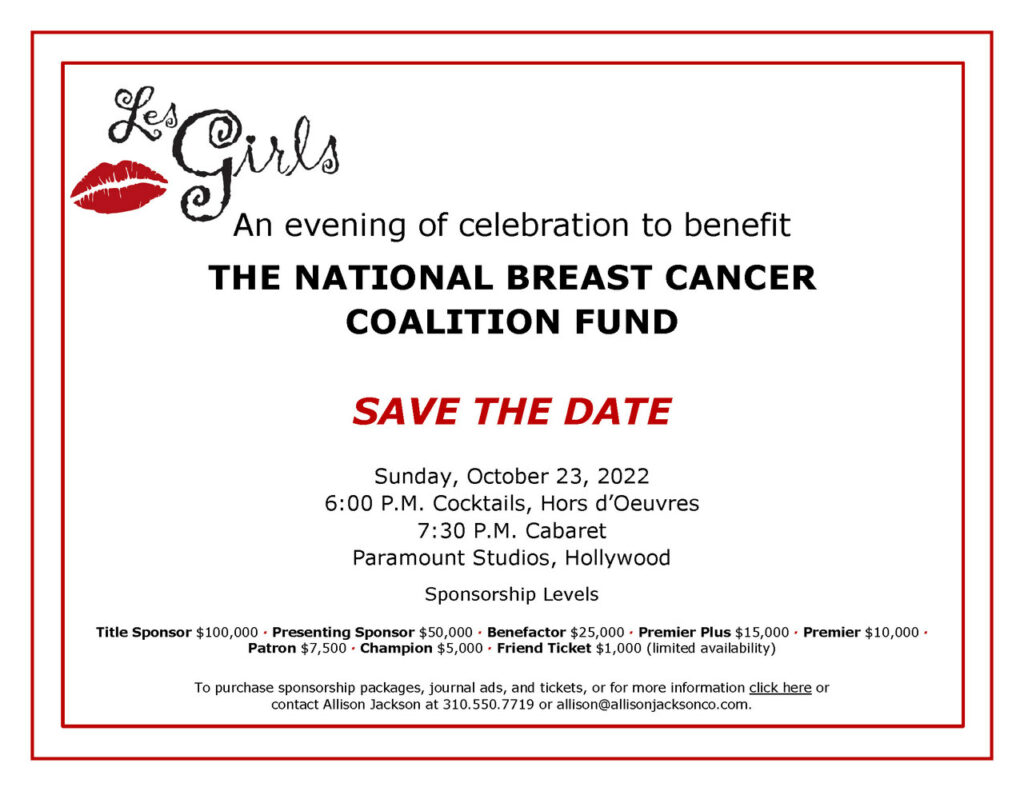 Save the Date for the 2023 NBCC Advocate Leadership Summit
Mark your calendars for May 6-8, 2023! NBCC will once again hold our Advocate Leadership Summit in Washington, DC, at the Park Hyatt Hotel. Our annual Lobby Day will follow on May 9.
Planning has just begun for the 2023 Summit, and we continue to build a program that will expand the strengths of the tireless and talented NBCC advocates who share our mission to end breast cancer for everyone.
Stay tuned for more information!
Donate Today
The National Breast Cancer Coalition's mission is to end breast cancer. Every dollar raised is immediately put to work advancing scientific research, collaborative workshops and symposia, advocacy training, and public policy work in Washington, DC, and in state capitals across the country in support of our mission.
Every minute counts in our efforts to achieve the goal of ending breast cancer. Every dollar equates to more lives saved.
Your gift is more than a contribution. It is an investment that will enable us to end breast cancer, once and for all.