Call to Action Online – December 30, 2021
December 30, 2021
---
2022 NBCC Summit Registration Is Open! 

Early registration and fundraising now open for NBCC's 2022 Advocate Leadership Summit.
When: April 30 – May 2, 2022, followed on May 3 by NBCC's Annual Lobby Day
Where: Park Hyatt Hotel, Washington, DC
NBCC's Annual Advocate Leadership Summit provides unparalleled training and education for advocates who wish to gain the knowledge and confidence necessary to challenge science and medicine, and to take a leadership role in breast cancer advocacy.
We can't wait to see you all, in-person, once again! Register today and keep an eye on our website for more updates: Advocate Leadership Summit.
Apply for Project LEAD and Become a Research Advocate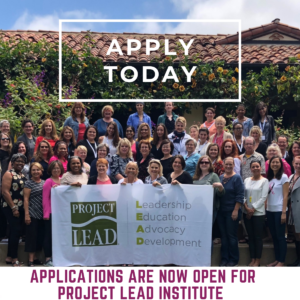 A reminder that applications for NBCC's 2022 Project LEAD® Institute are open!
Apply now for NBCC's premier science training program for one of two summer sessions: July 24-29, 2022 and July 31 – August 5, 2022.
To learn more about the program and how to apply, please visit our website: Project LEAD Institute.
The 2021 Countdown Has Begun! There's Still Time to Donate and Double Your Impact. Make a Difference Today!
Every 13 minutes, a woman dies of breast cancer. You can help change that statistic.
Make your gift by December 31 to double your impact. The Joyce Goldman Matching Fund of the Joyce and Irving Goldman Family Foundation is matching donations dollar for dollar up to $100,000 through the end of 2021.
Your support of NBCC allows advocates to work alongside visionary scientists to accelerate breast cancer research, design and shape impactful clinical trials, set a meaningful public policy agenda, empower all those at risk of breast cancer, and engage in local and national breast cancer actions.
Your gift is more than a contribution. It is an investment that will enable us to end breast cancer once and for all. Let's wrap up 2021 strong: Donate to NBCC today.