Call to Action Online – May 1, 2023
May 1, 2023
---
It's Not Too Late to Register for the 2023 Advocate Leadership Summit!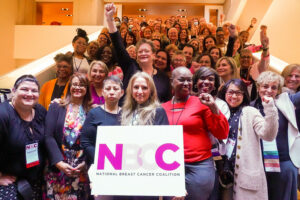 The 2023 NBCC Advocate Leadership Summit is right around the corner! Don't miss out on our impressive slate of topics, speakers, and networking events. All are designed to update you on important research topics, expand your political and research advocacy toolkits, and build a strong community of passionate advocates who are dedicated to ending breast cancer. View the most recent program here.
Among other exciting updates to the schedule, we are happy to announce that Danielle Carnival, Ph.D., will be joining us as a guest speaker! Dr. Carnival is the Deputy Assistant to the President for the Cancer Moonshot, a Biden administration initiative to decrease the cancer death rate by at least 50 percent over the next two years and reduce the various burdens cancer patients, survivors, and their families face.
Join us to hear Dr. Carnival and many other leading voices on May 6-8 for our Advocate Leadership Summit and May 9 for our Lobby Day. It's not too late to register, so click here to register today!
2023 Breast Cancer Facts and Figures
Every year, NBCC updates our advocates on the latest breast cancer statistics. In our newly available 2023 Breast Cancer Facts & Figures, the statistics are clear: As the second leading cause of cancer deaths for women in the United States, breast cancer remains a deadly disease. Our fight to end breast cancer must continue through our bold action and advocacy. We encourage advocates to use these Facts & Figures to stay educated, updated, and motivated.
Introducing Our New Director of Communications, Nicole Levins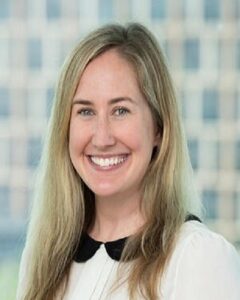 We are pleased to announce that Nicole Levins has joined NBCC as communications director. Previously, she led digital engagement strategy at the Urban Institute and worked in media relations at The Nature Conservancy. She holds a BA in professional writing/journalism with minors in communications and women's and gender studies from The College of New Jersey and an MA in digital communication from Johns Hopkins University.
Donate Today
The National Breast Cancer Coalition's mission is to end breast cancer through the power of action and advocacy. Every dollar raised is immediately put to work by furthering scientific re
search, providing collaborative workshops and symposia, and advancing advocacy training and public policy work in Washington, DC, and in state capitals across the country.
Every minute counts in our efforts to achieve our mission of ending breast cancer. Every dollar equates to more lives saved. Your gift is more than a contribution. It is an investment that will enable us to end breast cancer once and for all.